Welcome to the Seventh-day Adventist Church in Corner Brook, NL.
 We are a Christian community who welcome all who seek a closer walk with Jesus. 
 To learn more about what we believe, please visit the About Us page. 
Welcome!
Pastor Jessica, Daniel, Daniella, and Dyniel Edwards to the Corner Brook Seventh-day Adventist Church!
We are delighted you have accepted the invitation to minister in Corner Brook and surrounding areas.
May God richly bless you in your new assignment.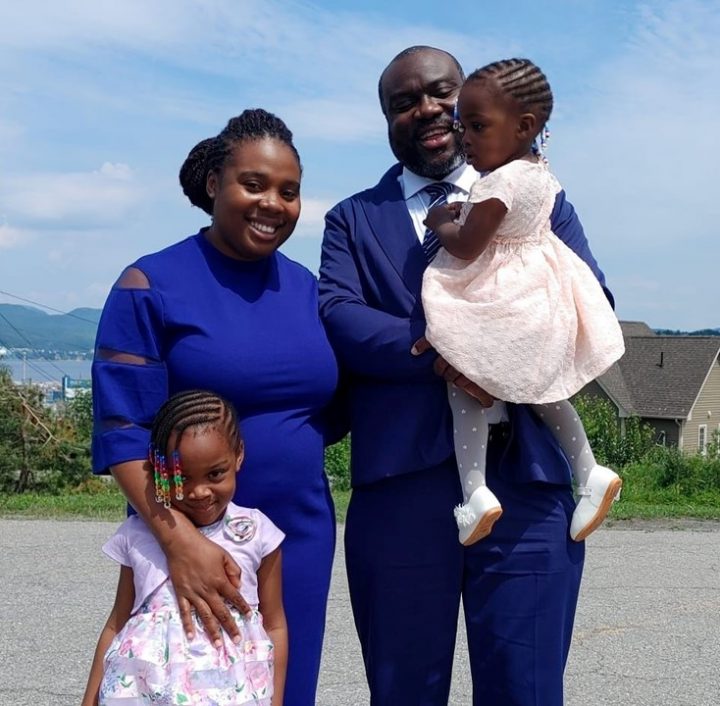 >>>>>>>>>>>>>>>>>>>>>>>>>>>>>>>>>>>>>>>
 Due to the Women's Retreat, in-person
services will resume on October 7 at 11 am. 
September 30, 2023 
Worship Service - ONLINE Only
>>>>>>>>>>>>>>>>>>>>>>>>>>>>>>>>>>>>>>>
Search YouTube: st johns nl sda church
Sabbath School 10am; Worship Service 11am.
Pre-recorded services are aired on
Lighthouse FM 105.7
Saturday mornings at 11 am.