Welcome to the Seventh-day Adventist Church in Corner Brook, NL.
 We are a Christian community who welcome all who seek a closer walk with Jesus. 
 To learn more about what we believe, please visit the About Us page. 
January 22, 2022 In-person Worship Service cancelled due to COVID in western NL
Online service available on ZOOM. Contact us for link info.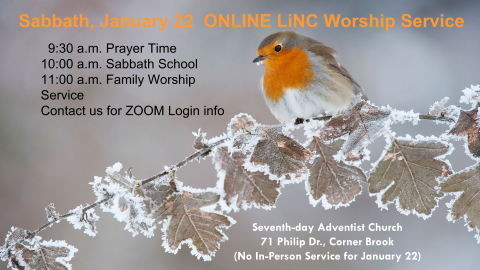 Our God provides everything we need, when we need it. Have a beautiful, rest-filled, joy-filled Sabbath!